Feel free to join the Discord server by clicking here →
Or read more about the Discord server below!
What is Discord?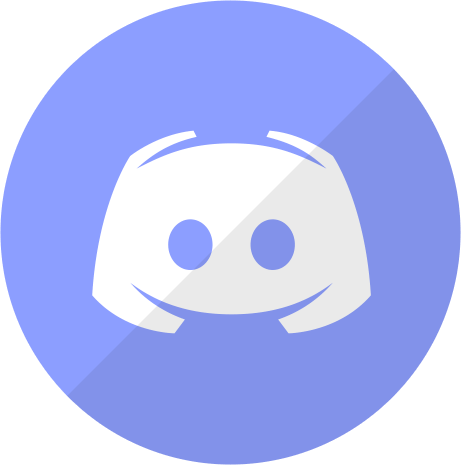 Discord is a free popular voice, video, and text chat app.
Discord servers are organized into topic-based channels where you can collaborate, share and more.
This server will open up many opportunities for all Dewey Smart students to interact with tutors, staff and especially students.
What The Discord Server Has to Offer
Help
The server offers an endless supply of ways for students to get help in various topics through tutors or even other students.
We hope this Discord brings an easy way for students to get questions answered whether it is for school work, college prep and/or more.
Students can message an individual person or a text channel for help, and receive help through messaging or a voice call.
Get Help and Give Help From Your Fellow Students!
Meet New People
Using our roles system, students can easily assign themselves specific roles like grade level, interests and more when first joining the server.
Students will then have access to private text channels specific to certain roles (Ex. Business or Engineering.)
With these roles and channels, students have a great opportunity to meet and interact with new people with similar interests in learning and/or fun and games.
Webinars/Events
This Discord also offers students access to many free webinars and events on various topics that students may need help with.
One of our experts will host a webinar that will be accessible for all Dewey Smart Discord students in order to help or give info on a variety of topics. These topics may include college essays, SAT/ACT prep, AMA's with college students, how to build a college list and much more. 
Click the button below to help us figure out what events and webinars you would like to see.
The Discord server is completely

free

to any student that is registered with Dewey Smart!
Our tutors who can be easily found on our Discord server, can help students across the various topics and subjects.
This can be through a question being asked by a student in a text chat, or by hosting webinars that are easily accessible through the Discord.
If a student is already with a tutor, Discord could also be a very easy way to reach out or ask questions.
Here are some of the text and voice channels available for students who join the Dewey Smart Discord server.
The Dewey Smart Discord Server's Goal
Our goal with this server is to see students interacting with other students. We want to see the Dewey Smart community thrive and we believe that this server can help achieve this.
We want students to help one another, work together and meet other students who may have similar interests as them. You can help us achieve this goal by joining the server now.
Feel free to click below to join the Dewey Smart Discord server!